Key Management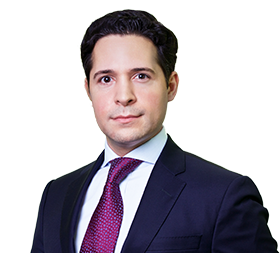 Salvatore G. TAKOUSHIAN
EXECUTIVE DIRECTOR AND CHIEF EXECUTIVE OFFICER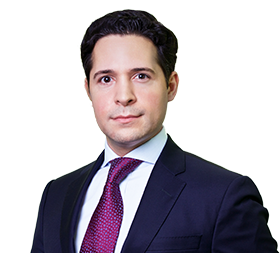 Salvatore G. TAKOUSHIAN
EXECUTIVE DIRECTOR AND CHIEF EXECUTIVE OFFICER
Mr Salvatore Takoushian is the Executive Director and Chief Executive Officer and President of the Managers.
Together with Howard Wu and Taylor Woods, Mr Takoushian was integral to the founding and establishment of the Managers and Eagle Hospitality Trust ("Eagle HT"). As the key person spearheading the listing and strategic direction of Eagle HT, Mr Takoushian was responsible for assembling the management team and was actively involved in the establishment of the debt syndicate and the equity syndicate for the IPO of Eagle HT. Mr Takoushian has over 16 years of experience in investment banking with extensive experience advising lodging and real estate companies in strategic and financial matters. During his career, he has managed the execution of public and private capital raises in excess of US$25 billion, including significant U.S. REIT IPO experience, and more than US$20 billion of merger and acquisition transactions. His experience encompasses mergers and acquisitions, joint ventures, asset/portfolio divestitures and he has led many financing transactions including debt and equity. Prior to joining the Managers, he was Managing Director at Jefferies, LLC from 2015 to 2018 and headed the company's global lodging investment banking business with a focus on public REITs, global private equity sponsors and private real estate and lodging companies. While at Jefferies, Mr Takoushian also played a role in advising the Founders in relation to part of the Initial Portfolio. From 2004 to 2015, he was with Citigroup Global Markets Inc. where his last held position was Director, Investment Banking and where he maintained similar responsibilities.
Mr Takoushian holds a Bachelor of Science in Business Administration with concentrations in Finance and Accounting from Boston University where he graduated Magna Cum Laude.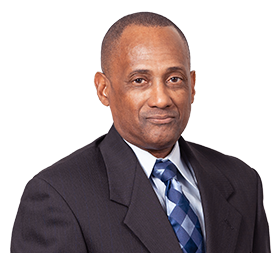 John Bovian JENKINS Jr
CHIEF OPERATING OFFICER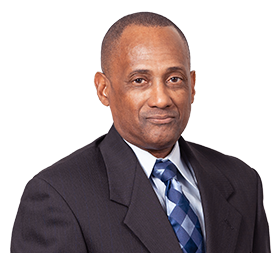 John Bovian JENKINS Jr
CHIEF OPERATING OFFICER
Mr John Jenkins is the Chief Operating Officer of the REIT Manager.
Mr Jenkins has over 35 years of experience in the hospitality sector in the U.S. Prior to joining the REIT Manager, he was Vice President, Asset Management and Operations with Urban Commons, LLC since 2016, and was responsible for overseeing the day-to-day operations of the hotels in the USHI1 Portfolio. From 2012 to 2016, he was with Evolution Hospitality working at The Queen Mary Long Beach as Hotel Manager before being promoted to General Manager. From 2007 to 2011, he was Vice President and Hotel Manager with Gaylord National Resort and Convention Center where managed the operations of the hotel and convention centre. From 1983 to 2007, he has held numerous positions in operations, sales and marketing, and revenue management at various Marriott hotels across the U.S., including Resident Manager at New York Marriott Marquis, General Manager at Trenton Marriott in New Jersey and Assistant General Manager at Marriott at Metro Center in Washington D.C.. From 2010, Mr Jenkins also started and ran his own hospitality consultancy under Sydjul Hospitality, LLC, and his clients included The Peterson Companies, the developer of the National Harbor, Maryland. Sydjul Hospitality LLC is expected to be dormant and Mr Jenkins will not be actively marketing and growing the business of Sydjul Hospitality LLC while he is a full-time employee of the Managers.
Mr Jenkins currently sits on the Executive Board of the Convention and Visitors Bureau of Long Beach.
| | |
| --- | --- |
| 1 | Properties comprising the USHI Portfolio are (i) Sheraton Pasadena, (ii) Holiday Inn & Suites Anaheim, (iii) Embassy Suites Anaheim North, (iv) Holiday Inn Hotel & Suites San Mateo, (v) Four Points at Sheraton San Jose Airport, (vi) The Westin Sacramento, (vii) Embassy Suites Palm Desert, (viii) The Queen Mary Long Beach, (ix) Renaissance Denver Stapleton, (x) Holiday Inn Denver East – Stapleton, (xi) Holiday Inn Resort Orlando Suites - Waterpark and (xii) Crowne Plaza Danbury |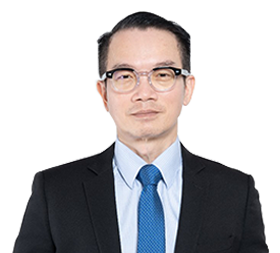 Fred CHEE
Chief Financial Officer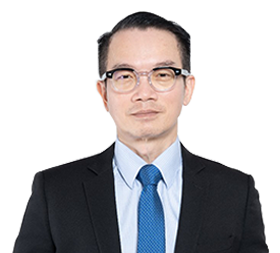 Fred CHEE
Chief Financial Officer
As Chief Financial Officer of the Managers, Fred will be managing the financial and regulatory reporting, compliance, risk management, investor relations and corporate affairs of the Managers. His principal responsibility will be to work together with management to develop and implement prudent capital management as well as key business strategies of the Managers to ensure sound risk management and governance.
Before joining the Managers, Fred was Chief Financial Officer of Sasseur Asset Management Pte. Ltd. , the manager of Sasseur REIT, a real estate investment trust listed on the Main Board of the Singapore Exchange Securities Trading Limited. Fred has 30 years of experience in the banking, real estate and property fund management industry. He began his career in audit at PriceWaterhouse in 1989. After his stint in the audit sector, he moved into the banking industry in BNP Paribas where he last served in the Global Financial Markets financial control team in 1999.
From 1999 to 2006, Fred was with Ascendas Pte Ltd as the Head of Corporate Finance and Taxation, handling the financing and reporting. He was also involved in the structuring and setting up of private funds and property trusts. From 2006 to 2009, he was Chief Financial Officer South East Asia of Limitless LLC, an Integrated International Real Estate Development company and a business unit of Dubai World, a investment company wholly-owned by the Government of Dubai. As Chief Financial Officer, he led his company to establish its Singapore office and was involved in handling the acquisitions of key investments in Malaysia, Indonesia and Vietnam.
In 2009, he took on the role of Finance Director of ARA Managers (Asia Dragon) Pte Ltd, a private real estate fund with total assets under management of US$3.0 billion of assets primarily in the main cities of China, Singapore, Hong Kong and Malaysia.
In 2013, he joined Sunway Group as Chief Financial Officer in China, overseeing finance, administrative and reporting functions operations of the international and China Group businesses. Additionally, he also led the financial feasibilities studies, deal due diligence, M&A structuring and finance.
Fred holds a Bachelor of Accountancy and a Master of Applied Economics from the National University of Singapore and is a Chartered Accountant of Singapore.
The Managers